 BEAUTIFUL & FUNCTIONAL OUTDOOR SPACES
Custom Landscape Installations & Maintenance Solutions

Our Services
Enhancing Quality of Life
Outdoor spaces are important and they enhance our quality of life. It may be a European garden created in an urban backyard, a cascading waterfall welcoming friends, an outdoor kitchen and firepit for family gatherings, a city park, or simply a green area at work — all make our lives better.
Since 1992, Green Acres Landscape has been helping our clients to realize their unique landscape solutions. We design, install and maintain landscapes that help people to enjoy outdoor spaces. We deliver an experienced and individual service, with a commitment to artisanship, excellence and value. Our mission is to provide an unequalled landscape solution and value to each client while always respecting and protecting the environment.
Design is paramount when creating a new or renovating an existing landscape.
We are here to help you to realize your vision for your personal outdoor living spaces. > Learn more

Sit back, relax, and protect your investment. Keep a well-maintained landscape and enhance the livability of your home and neighborhood with our maintenance and enhancement plans. > Learn more

Your lawn care solution will consist of a detailed, scheduled plan for maintaining the health and appearance of your lawn. Our maintenance staff is certified and field trained. > Learn more
We implement comprehensive landscape services for retail establishments, medical facilities, multi-family units, parks, schools, higher education facilities, enterprise facilities and small businesses. > Learn more

Improve the quality of life for your customers & employees, and prolong the life and beauty of your property with one of our Maintenance or Enhancement Solutions > Learn more

We appreciate that your lawn presents an image of your company, development or city and we want to help you to present an image that reflects your values and ideas. > Learn more

Our Mission
Landscapes are about People
Our mission is to provide an unequalled landscape solution and value to each client while always respecting and protecting the environment.

7 Steps to a Successful Solution
A successful solution begins with listening and ends with delivering. Take a look at our Seven Steps to a successful solution:

Our completed projects
featured gallery

LATEST from the blog
Outdoor news, tips, tricks, and inspiration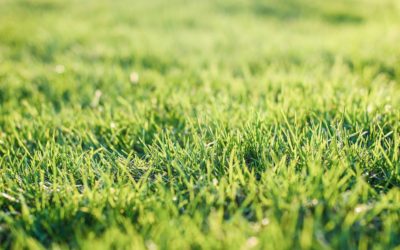 Why should you aerate the lawn? Aeration is an essential step in lawn maintenance. Unfortunately, many property owners don't realize this and try to cut corners by skipping it. Some assume that just adding water to the soil is enough to keep it loose and aerated. Here...
read more
"What an outstanding company. They do quality work with the absolute best customer service in the business. Not only that, but they are committed to supporting our community. Rich and Rob truly walk the talk and I am proud to have Green Acres as my "go-to" team for yard and home maintenance. Thank you!"
S
Shaney Star
"This is an outstanding landscape company! Knowledgable, courteous, cost-effective, and professional. They have done several jobs for me now. Their stone work is beautiful. Each project has turned out better than expected! I have referred 3 different family members to them. There really is no better compliment I can give than that. If anyone asks me if I know a good landscaping company, I can confidently tell them Green Acres!!!"
B
Burke Mayer
"Many things we're pleased with! The workers listen carefully to our hopes, work out best details. The work is careful and lovely! The products available are a good range of quality/price. The manager builds good rapport with us, understands our expectations. The billing office works with us for mutual satisfaction.
We are, and will continue to be, a repeat customer."
V
Virginia-Ginger Purvis
"Green Acres Landscaping did a wonderful job "stone scaping" my yard. I didn't even really know what I wanted to begin with but when the owner came out to give me an estimate he sounded like he had a vision and I'm so glad I let them do what they do best. They even went above and beyond and leveled out my air conditioning unit. You know you are dealing with a good company when they do things that they aren't really advertising that they do. I will definitely use Green Acres again in the future and recommend that you do as well."
J
Jason Salmon
"I was very pleased with the work Mario and his crew did at my place. They were very efficient and consulted with me frequently as they progressed with installing the pathway in my backyard. Mario is another great representative for Green Acres. I'm very impressed by the people your company hires. If you do all the hiring, you have a very good way of selecting hard-working and personable supervisors who are experienced and knowledgeable. All my interactions with Green Acres's personnel from office staff to landscape crews have been positive and productive, and best of all, I'm really happy with the results of their work."
D
Doug Bluhm